Dementia Deep Dive: Moleac and Allium Healthcare Host Informative Session with Dr. Marlie Jane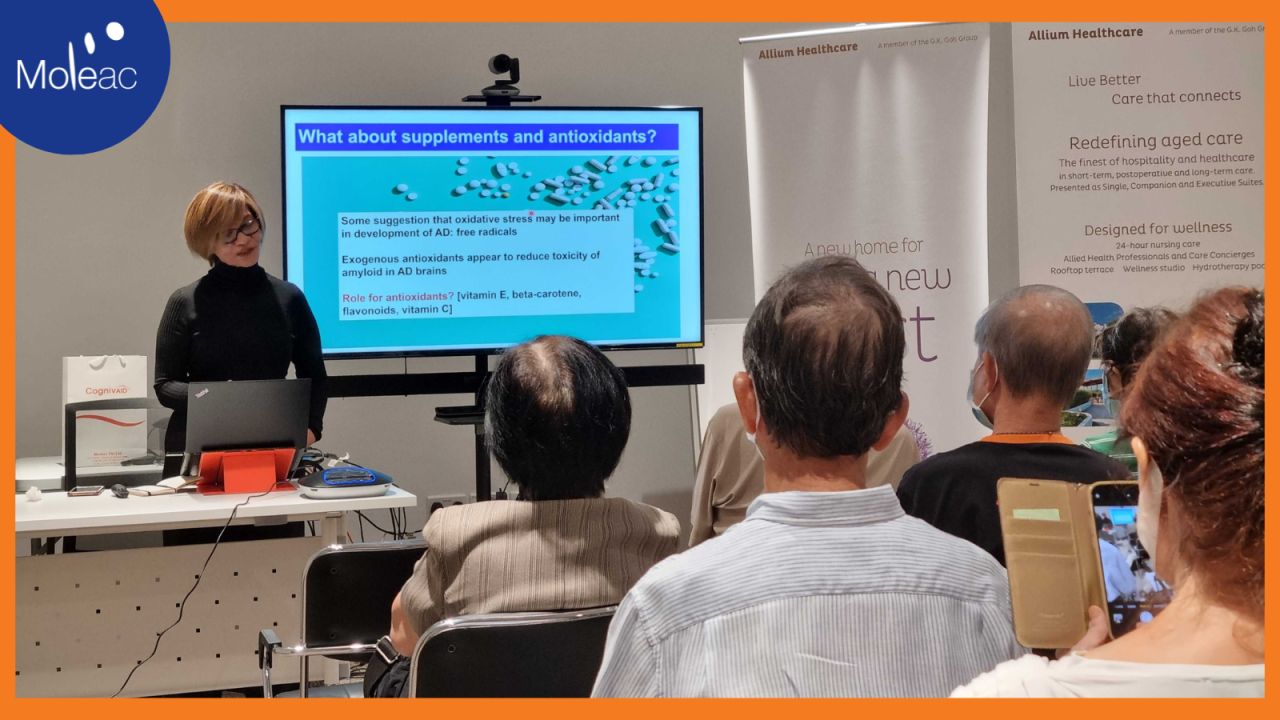 Last Saturday, Moleac , in collaboration with Allium Healthcare, organized an enlightening educational talk on dementia.
From symptoms to communication tips and available treatments, our event delved deep into the world of dementia. The engaging questions and answers session sparked invaluable discussions.
A warm thank you to Dr. Marlie Jane, neurologist from Changi General Hospital (Singapore), and all the attendees who made it an enriching session. Together, we're making strides for better dementia care and understanding.