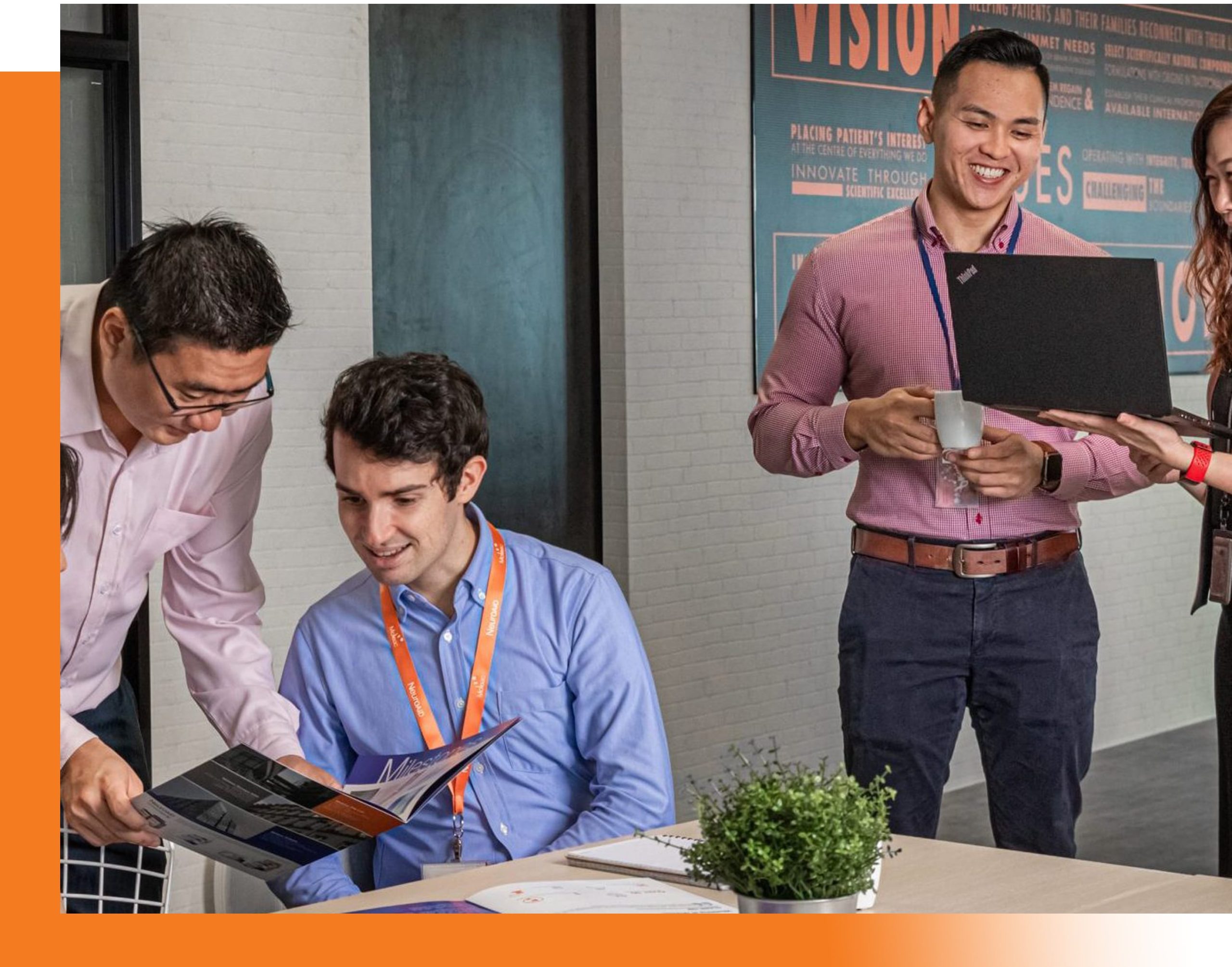 Our core values are guiding us everyday to maintain our integrity, our passion for innovation and our commitment to improve patients' lives.
=

We create an inspiring and challenging environment for our employees to grow professionally.

=

As such, we are able to attract and retain the talents to drive Moleac's development.
Who we are
We are all diverse, with our own personality, culture, background, but we are together as one team providing new answers toward medical gaps and help those who suffer around the globe.
"This is who we are, across our functions and locations, we are committed to helping patients and their families reconnect with their lives"
Moleac gathers 40 people, representing over 10 nationalities not only in our headquarters of Singapore, but also in our subsidiary in France. As a multicultural company, we approach projects from a variety of angles to find out the best way to drive our business and achieve our objectives. We pool in our resources and strengths to get the most out of our diversity.
Moleac aims at becoming the employer of choice for both experienced and young talents. We invest in our people to create an inspiring work environment in which each of us can feel valued, trusted and respected. Each of our colleagues can continuously develop his/her fields of expertise, explore new challenges, and cultivate his /her creativity and initiative spirit to ensure successful and rewarding projects.