Your Library to know more about Stroke and Brain injuries.
Nutrition advice after brain injury
STROKE NEWS
Managing basic daily activities can be challenging after brain injuries, including preparing meals and eating. After a brain injury, motor functions can be impaired reducing your ability to use limbs, hands and the way you control your mouth and throat muscles.

This is why patients have to adapt their routine depending on their impairment levels and how they recover. So, how can you adapt the way meals are prepared and consumed?
Continue Reading
Telerehabilitation for stroke and traumatic brain injury
STROKE NEWS
One of the biggest changes emerging from the global pandemic is telemedicine. Using video calls to converse with medical experts has changed how we approach medical care. It has also gained more importance for medical specialists' needs like the treatment of stroke and traumatic brain injuries patients.
Continue Reading
Brain injury specialists for home rehabilitation
STROKE NEWS
For patients recovering from brain conditions, such as a stroke or a traumatic brain injury (TBI), making it home again is a major milestone. This is why rehabilitation takes place at hospital as well as at home. This ranges across all forms of care with a range of different specialists. What exactly do these people do in their visits and how does it help the rehabilitation process?
Continue Reading
Healthcare professionals to manage brain injury rehabilitation
STROKE NEWS
People who have suffered serious brain injuries, such as a stroke or a traumatic brain injury (TBI), may need a lot of care to regain a sense of normality in their lives.

It is why rehabilitation programs often need to involve a team of rehabilitative care specialists to help patients return to an independent lifestyle. There are also specialised centres to carry out rehab programs. It can be tricky knowing who does what...
Continue Reading
5 Mobility aids for stroke and traumatic brain injury
STROKE NEWS
Moving around can be a constant struggle for anyone recovering from a brain injury such as a stroke or a traumatic brain injury (TBI). It's why doctors and therapists often recommend the use of a mobility aid for patients who need it to get around.

However, there are several types of aids to choose from. To help you choose, we've researched the main characteristics of different type of aids available and what purpose they serve...
Continue Reading
Stroke Recovery & Rehabilitation: Managing Hand Spasticity
STROKE NEWS
After a stroke or brain injury, a recovering patient's brain may struggle to control the signals sent throughout the body. This can cause their muscles to become overactive and remain tense for long periods of time – causing spasticity.

Muscle spasticity affects about 1 in 3 stroke survivors and can occur any time after a stroke. It can make it difficult for a part of the body to function...
Continue Reading
Stroke Prevention & Rehabilitation: The Influence of Green Spaces
STROKE NEWS
Life is all about the little things making a vast difference. This can be done just by being in a green space.

There's something soothing and rejuvenating about connecting back to nature. But did you know that getting outdoors can make a huge difference to preventing strokes as well as recovering from them? Here's how enjoying green spaces achieves this…
Continue Reading
Tips for walking after brain injuries
STROKE NEWS
One of the hardest things for anyone to do after suffering a brain injury is re-learning how to walk again and it's a difficult and tiring journey.

Thankfully, there are plenty of strategies to help those recovering from strokes or other brain injuries get back on their feet.

Home-based techniques make the recovery much easier but what is usually recommended by rehabilitation experts to improve walking after a brain injury?
Continue Reading
Tips for caregivers of post-stroke relatives
STROKE NEWS
As much as post-stroke rehabilitation focuses on the patient, it is also critical to keep in mind those who are being the caregivers of the stroke patient and their own health.

Being a caregiver is not only a full-time job at home but it also takes a lot of mental and physical strength out of themselves too. What can they do to remain healthy as caregivers?
Continue Reading
Motivating stroke patients in rehabilitation
STROKE NEWS
The road to recovery can be hard during rehabilitation, so keeping stroke patients motivated is not always easy to achieve.

Motivation plays a key role in the recovery process because the more willing a patient is to participate in activities, the better the results will be.

This is why it is important to work with therapists and specialists to try to keep the stroke patient as motivated as possible. So, what are the best strategies to keep someone motivated?
Continue Reading
The benefits of music therapy in stroke recovery
STROKE NEWS
Music tastes often link directly to someone's personality so it's no surprise that the notion of music therapy helping stroke rehabilitation can be beneficial to a patient.
Studies across the world have tested these methods and found that it can help both short and long-term mental and physical recovery. It also means that stroke patients can do this type of therapy directly at home and incorporate it directly into their daily rehabilitation programs. So what is all the clamour about?
Continue Reading
Adapting your home after a stroke
STROKE NEWS
Nothing marks a successful recovery from a stroke like regaining your independence but adapting your home may be necessary to do just this. Some changes may require major alterations and others might be slight tweaks but each change is made to fit your condition. The needed modifications will always vary however these general tips can guide you when seeking professional assistance.
Continue Reading
Overcoming aphasia after stroke
STROKE NEWS
One of the main impairments after suffering from a stroke is aphasia. This condition impairs the victim's ability to communicate with others. Suffering from aphasia profoundly alters daily activities, as well as aspects of social and professional life. There are plenty of tips that stroke survivors can do to improve communication skills and social interactions alongside speech therapy.
Continue Reading
Don't let a stroke strike when you're young
STROKE NEWS
Contrary to what many people think, young people can be just as vulnerable to an ischemic stroke as the elderly might be. They can strike out of nowhere and alter your life forever. There's a better chance of making a full recovery though if you are younger and get your life back to normal. So just how vulnerable are young people to strokes?
Continue Reading
Getting back to work after a stroke
STROKE NEWS
One of the biggest questions any stroke victims ask themselves during their recovery is will they ever work again. After everything you've been through, a return to the professional world marks a big step forward in the recovery process. Likely, any return to work won't be the same as what you have known previously but it isn't necessarily the end of your career. So how can you return to work after your stroke?
Continue Reading
Looking for a book on stroke?
STROKE NEWS
When looking for the best books on strokes, there is a lot to take into consideration. Do you look for stories about rehabilitation and recovery? Or look at the literature that breaks down the science behind the madness. Nowadays, books come in all forms from audiobooks to eBooks as well as the classic paperback.
Continue Reading
Reigniting your social life after a stroke
STROKE NEWS
Recovering from a stroke can be a daunting process especially when it comes to socially reconnecting with others. However, restarting your social life is a key part of any rehabilitation phase. Reconnecting with others is key to enjoying a normal life and there are some great ways to get going again. So, what are the best ways to reigniting your social life?
Continue Reading
Memory Games for Stroke Recovery
STROKE NEWS
It takes a lot of effort to help stroke victims retrain their memory. Short-term memory loss is a huge hurdle to overcome and the road ahead may seem long and arduous. Luckily, playing games can help you guide a relative whilst rehabilitating their memory. Not sure what we mean? Here are some ways to help a relative retrain their memory.
Continue Reading
3 easy steps to help preventing stroke
STROKE NEWS
Strokes are a devastating event changing lives in an instant. Believe it or not, many stroke incidents can potentially be avoided through a few simple steps. Not sure what we mean? Let us take you through a few lifestyle changes that will help prevent you from suffering a stroke.
Continue Reading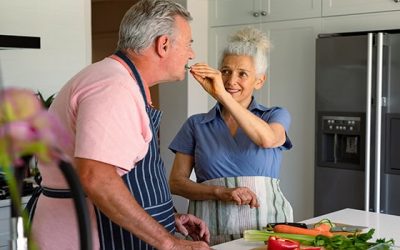 Nov 30, 2022 | Stroke News
Let's talk about stroke with Noemie & Professor Christopher Chen
NOW PLAYING
Get back to work after a brain injury. Here's how.
NOW PLAYING
Memory Games for Stroke and Traumatic Brain Injury Recovery
NOW PLAYING
NeuroAid - Mode of Action
NOW PLAYING
NOW PLAYING
Mr. Sinthone's Story
NOW PLAYING
The brain can repair itself after a brain injury
NOW PLAYING
What is a stroke?
PLAYING NOW
What is a traumatic brain injury?
PLAYING NOW
Moleac Won SBR National Business Award 2021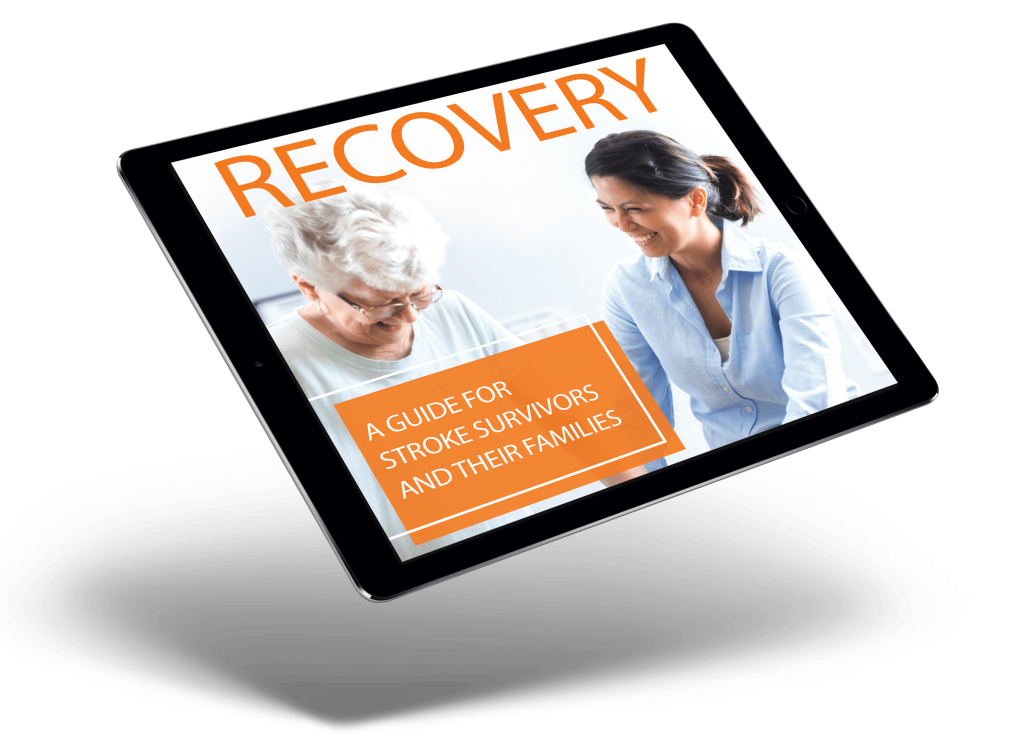 download our free ebook!
Chapters covered in your guide:
=

When Someone Gets A Stroke

=

Specific Stroke Disabilities

=

Stroke Prevention

=

Continuing Therapies And Recovery

=

Coping With Stroke