NeuroAiD at World Congress of Neurology
Moleac's flagship product, NeuroAiD, will be presented at the 23rd Word Congress of Neurology during oral abstract presentations by A/Prof. Alice Theadom from New-Zealand.
A Randomized, Placebo-controlled Pilot Trial to Investigate the Safety and Efficacy of MLC901 (NeuroAiD

™

II) in Adults Following Mild or Moderate Traumatic Brain Injury – 19th September, 11:40 – 11:50.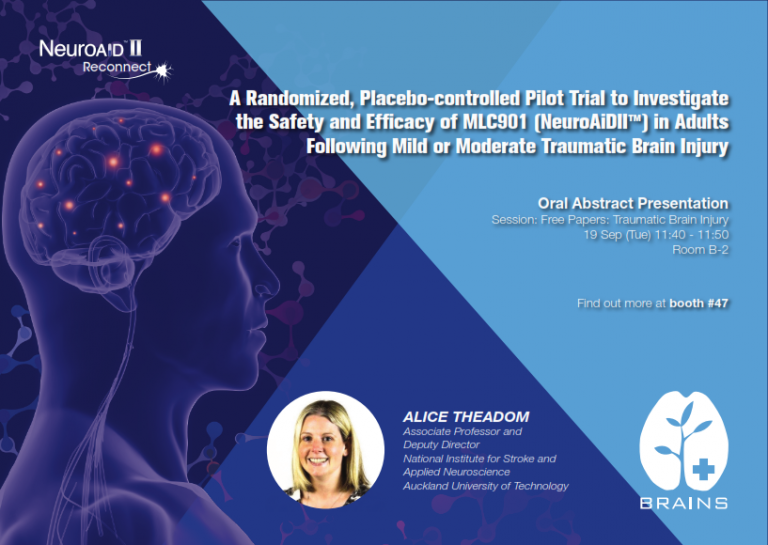 In addition, Moleac will be hosting a symposium on the 17th September with renowned researchers in the field of neurology, to cover the following topics:
Prof. Jose Navarro from the Philippines, one of the principal investigators of NeuroAiD's landmark studies, CHIMES and CHIMES-E, will present NeuroAiD's long-term benefits in post-stroke recovery and the latest analyses conducted on prognostic factors or poorer outcomes.
Prof. Marasigan from the Philippines, will introduce NEURITES, ongoing clinical trial on NeuroAiD in vascular cognitive impairments.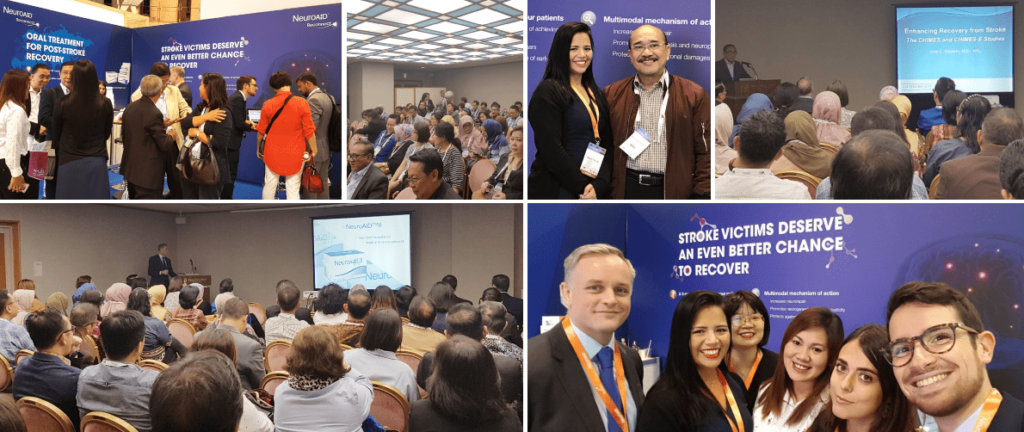 NeuroAiD (either MLC 601 or MLC 901), as first known as a Traditional Chinese Medicine, is a natural product combining several active ingredients including nine herbal extracts in the form of capsules. NeuroAiD properties have been studied extensively in post stroke recovery and the research is widely published. Since its first commercialization in 2006, NeuroAiD™ has shown a rapid and stable growth internationally, and is available today in numerous countries of several regions (South East Asia, Europe, Middle East, and Africa). Pharmacology research has established the neuroprotective and neurorestorative activities of NeuroAiD providing possible mechanisms for neurological recovery in post-stroke survivors.
Moleac is a pharmaceutical company headquartered in Singapore and focused on developing and commercializing treatment for the patients suffering a loss of brain functions after brain injuries or neurodegenerative diseases. Moleac was founded by French entrepreneurs and scientists in 2002 and is headquartered in Singapore.